Clean corners and edges, straight lines and fl at planes. The tinos is the epitome of design, and the closest we have come to what might be called ´radiant art´. Mounted just 10mm from the wall, the tinos is an inobtrusive thing of beauty, which can be tailored to meet your unique specifi cations in size, colour and fi nish.

DOWNLOAD OUR APP
Electric designer radiator with flat front and straight sides
Electric radiator filled with vegetable oil for conducting heat
Wireless digital remote control
Possibility to programme personal comfort and temperature levels (night-time) in combination with an external clock
Possibility to use individual controls for separate room and different radiators
More than 200 extra colours available (15% supplement)
Installed using 2 MCW-V consoles
Towel-drier in matt brushed stainless steel is available as an option
Type 11
lenght (mm)
height (mm)
1800
1950
2100
325
750
475
1000
625
1250
1500
1750
775
2000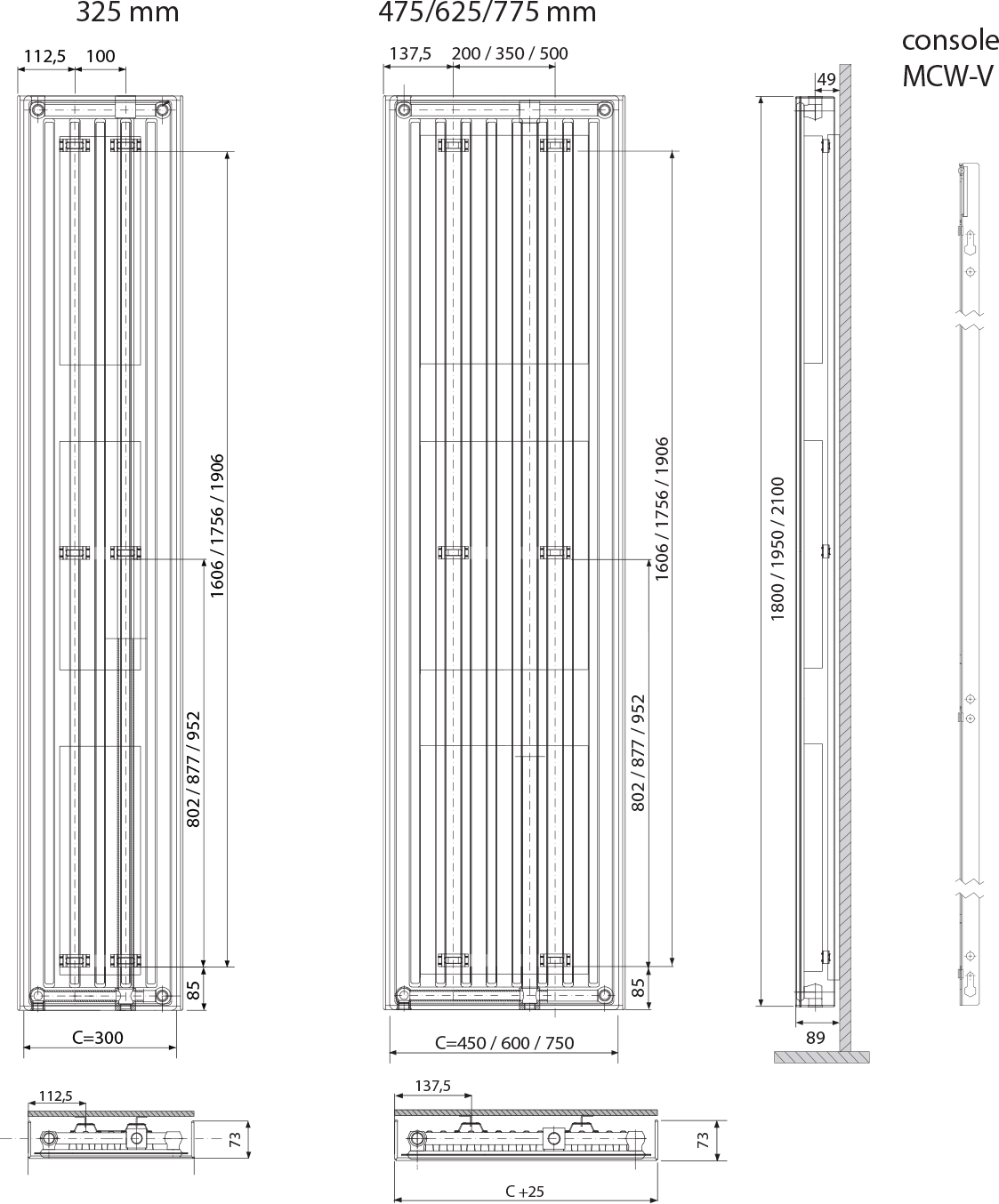 Our radiators are guaranteed for a period of 10 years against all manufacturing defects when they are used in normal conditions and for a heating system with hot water. This guarantee does not apply to defects caused by installation errors or factors external to the radiators (water quality, oxygen-premeable pipes,…). In the event of raw materials defects or manufacture defects recognised by the N.V. RADSON, the buyer will be entitled only to demand repair or replacement of the defective parts. It is explicitly agreed that the N.V. RADSON is not obliged to any damages, either for personal accidents or for damage to other goods or for loss of profit.
Our 10 year warranty is only valid for purchases done since January 1, 2007.